Roger got a second chance. More need us. Will you help?
Roger was found at a park badly injured.
His entire back was a terrible and painful wound.
Roger was brave when we took him to Legacy Animal Hospital where his long road to healing began.
Many bandage changes, laser treatments, and medication worked miracles and he is now in a very loving home.
With your help, we can continue to save others who need us most.. just like Roger
Welcome to Hearts Alive Village Las Vegas animal Rescue and Community Outreach
"it takes a Village"

Visit our thrift store
4275 W Bell Drive # 6
Open Wed through Fri. from 10 am to 3 pm, and Sat., and Sun. From 9-4
OUR MISSION:
TO SECURE LOVING AND STABLE HOMES FOR DOGS AND CATS
​AT RISK OF BEING LOST IN THE SHELTER SYSTEM


We understand and value the powerful connection between people and pets. As we set out to provide a safer, happier life for animals, we realized that in order to do that, we were helping people as well. Through a variety of owner support programs, we strive to keep pets in their original homes whenever possible by providing food, veterinary care, training assistance, support, and more. We work with low income, Veterans, seniors, the homeless, and children, to provide access to services, find the perfect family, and educate and inspire the next generation to take action. We rely entirely on the support of the community. Whether you donate, volunteer, foster, adopt, network, or spread the message, we welcome you to become a part of our village.
​

WHAT WE HAVE ACCOMPLISHED SO FAR
- Saved approximately 1700 dogs and cats from being lost in the shelter system.
- Feed as many as 300 pets in low income homes, each month.
- Assisted more than 400 community animals with training, medical assistance, spay and neuter, and more.
- Taught more than 750 children how to be responsible pet owners, approach animals safely, and be kind to all living creatures.
- We are proud to be a Best Friends Animal Society Network Partner



NEED HELP RE-HOMING YOUR PET?
START HERE!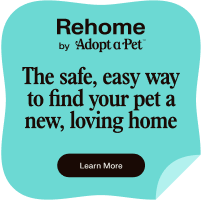 ---