Hearts Alive Village is located in the heart of Las Vegas, Nevada, and was founded in 2013 because of an intense need to help save dogs and cats that were losing their lives in an overcrowded shelter system, and to assist pet owners who have no other place to turn.

IT'S KITTEN SEASON!
HELP US SAVE THE MOST VULNERABLE
Every day we get multiple calls from the shelter and the public about little ones who need a solution fast! Last year our village was able to save nearly 600 kittens! Every little life that was saved was an astounding success story, but it came at an astounding cost. Approximately $60,000 was needed to provide spay/neuters, microchips, vaccines, life saving vet care for upper respiratory, ringworm, and specialty surgeries.
Every dollar was worth the result! Healthy and special needs babies got a chance at life, love and family. It's what we live for at Hearts Alive Village. Please join me in giving hundreds more kittens that opportunity to live! Every life matters and every dollar does, too!
You can donate today or even start your own fundraising page and inspire your network of friends and family. Click on the HELP KITTENS TODAY button to get started making a difference!

---
With the help of a dedicated team, working together,
Hearts Alive Village
fights hard to prevent dog and cat shelter intake by providing several services, including:
providing a safe place to heal for dogs and cats;
pet owners an income targeted pet food bank and easier access to low cost spay/neuter and other medical related services;
re-homing services for pet owners who have passed away or have become unable to care for their pets; educational resources;
a pet supply and a resale shop to raise funds;
and adoption services with a passion for senior pet placement at two centrally located facilities.
---
It's our mission to fight daily to ensure pets are given a second chance at life by taking care of their medical and behavior issues before placing them in a new home. At any given time, Hearts Alive Village will have as many as 100 cats and 50 dogs in our care and on a treatment plan. During certain times of year, such as when cats are reproducing at a higher volume (kitten season) this number can triple.
To date we have helped save thousands of pets, many of which have special medical needs. Veterinarian costs alone have increased over 200% per month in the first quarter compared to the previous year. The increased financial obligation has created budget challenges as we fight to save more lives each day. Hearts Alive Village has managed to double intake each year since inception, and support is needed more than ever before!
We know how to help save lives. Will you considering joining our team?
---
NEED HELP RE-HOMING YOUR PET?
START HERE!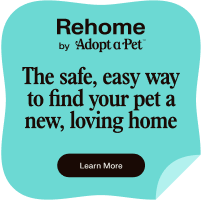 ---
Check us out at our partnering locations!
Petsmart
2140 N Rainbow Blvd
Las Vegas, NV 89108

Transition Services
6100 W Cheyenne Ave
Las Vegas, NV 89108

Petsmart
6980 N 5th St
​North Las Vegas, NV 89084
---